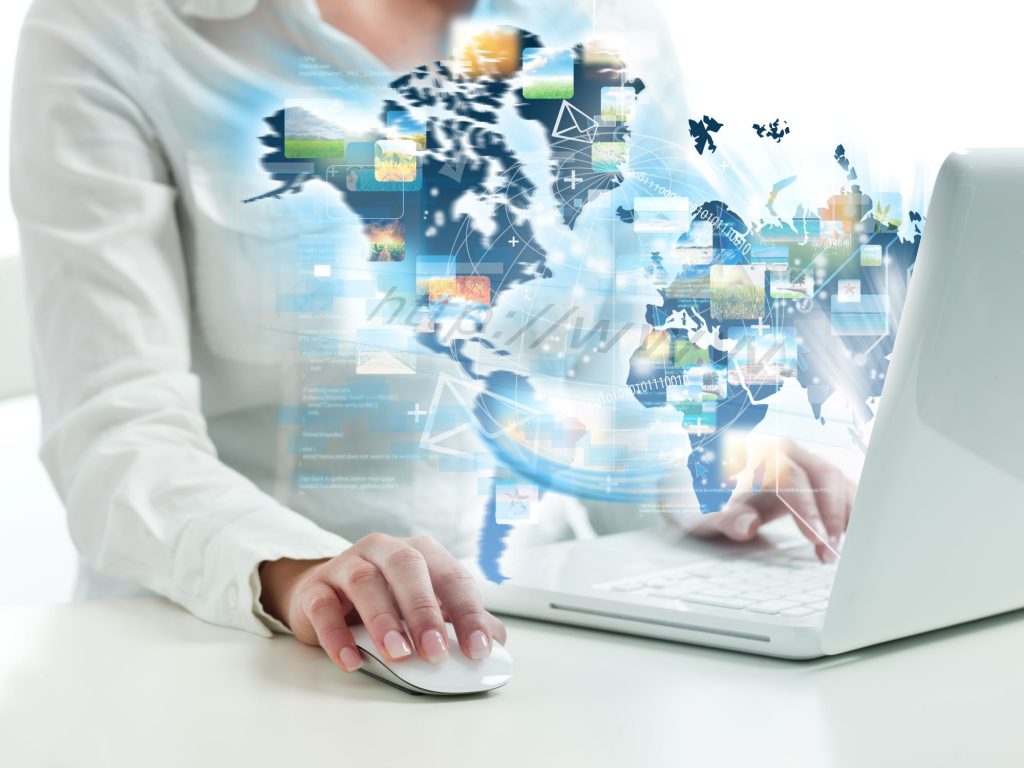 The Rise of Digital Nomads.
In this article:
1. Recent explosive rise of interest in diginomad careers is a result of multiple factors.
2. Availability of remote working places ignites the interest in diginomadity.
3. The changing concept of diginomadity in 2021
4. The influence of diginomadism on the development and changes in the infrastructure.
5. Ecological and environmental influence of remote working and diginomadism.

Diginomad Job As A Career Option
Recent explosive rise of interest in diginomad careers is a product of multiple factors.
While the most obvious reason seems to be the possibility of working remotely as a side product of COVID-19 pandemic, quarantine and current restrictions, there is also the other side of a coin. For the first time the employer believes that the employee is able to be productive also while working from home / co-working space / beach. There is also proof that for many people remote working means significant improvement in efficiency.
The list of jobs suitable for a diginomad career has increased greatly. A lot of traditional jobs became available for remote careers, so the range to choose from is considerably bigger.
Working From Home does not always fulfill the expectations of the perfect life. Together with existing restrictions for gatherings, travelling and events which are still in force in many countries at the moment, being practically locked into a tiny apartment alone or with other 2-3 people, is not the life one considers to be a quality lifestyle. There are not so many people who have a huge house with a separate place for a home office and a nanny or two to take care of children. Together with the travel restrictions, it makes a digital nomadity a very attractive option.
Rethinking The Diginomad Destination
1. As A Destination for Well-Being
Climate is one of the most important criteria of choosing one's digital nomad destination. Excess amount of sunshine does make promo pictures glossy, but not only. A human being reacts to the amount of sunshine by increasing or decreasing productivity as well as it influences straight on the human mood and mental health. It is really hard to keep your mind clear and mood up if it is cold and raining 6 months of the year with sunshine amount close to zero.
Also lack of physical exercise makes cold winter a torture. The ideal ratio is 8/8/8: 8 hours for sleep, 8 hours of rest/sitting and 8 hours of activity. An hour in a gym a couple of times a week doesn't cover this necessity. Moving your thumb over the remote control of your TV doesn't count.
People with families also appreciate the possibility to have access to the outdoor facilities: yard, playground, swimming pool or hiking paths around the year to keep their children active and fit.
2. As An Eco-Friendly Destination
Apparently, there is also one more problem connecting to travelling, which digital nomadity can solve. It can make travelling much more acceptable and an ecological hobby.
Air traffic is considered to be one of the most pollutive meanings of transport. Together with the fact that most of the air traffic exists only to fulfil the individuals' cravings for a vacation in an exotic destination, let it be Bali beach or Fjords of Norway. If the same individual has the opportunity to compound their vacation with remote working, it can be a good reason to take a much slower pace of travelling as well as opt for other meanings of transport. At least in Europe a car, train or bus is a considerable option of travelling.
Digital nomads can also fill the gaps which travelling restrictions made into the tourism industry.
The Changing Concept of Diginomadity
While digital nomadism as a phenomenon is relatively young, the whole concept of it is changing.
The idea of digital nomadity as a continuous trip where a person changes countries more often than underwear is undergoing a transformation period.
1.
Undeniably, the reason one for it is the crisis in the tourism industry: travel restrictions, lack of flights and problems with accommodation.
2.
Anyway, there is also a much more cogent reason two: the best of digital nomadity is freedom and enjoying this freedom means the possibility to use one's spare time with purpose, which is not necessarily browsing the Internet in search of the next flight and then spending the night in the airport. Slower pace of travelling gives excellent opportunity to get acquainted with the place of destination, get deeper into local tradition, history, mentality and life.
3.
Nevertheless, there is a reason three which not less important: the cost of living can be reduced considerably. There is no secret that the global economic recession has influenced digital nomads' income level negatively. As a result, a bunch of excess expenses like virus tests and quarantine periods can be avoided. Prolonged stay in the same destination allows one to cut on everyday expenses such as rent, food and transportation.
4.
In addition, many diginomads are concerned about the ecological influence their lifestyle has. This is the reason four for many people to opt for a more relaxed idea of diginomadity. When the amount of diginomads was relatively small, their individual influence in the means of ecology and global pollution was not considerably serious. Nowadays, if the popularity of the phenomenon grows similarly fast, hundreds of millions of constantly travelling citizens make a huge impact.
5.
Reason five comes from the depths of the digital nomadism itself. Diginomadity demands a solid physical and mental health, as well as flexible mentality. Despite the fact, diginomadity is a lifestyle of choice, it can also be really exhausting. Continuous stress, also positive, is often wearing.
As the community grows up, a more conscious attitude to physical and mental health and well-being is accepted. For many it means a more relaxed attitude to the amount of Everests conquered. Digital nomadity is a lifestyle of free choice and self-consciousness, and its ultimate purpose is bringing fulfilment into life. That doesn't go along with the pace which together with a huge workload makes one feel dizzy and lost in the alien Universe.
Diginomad Area As A Sustainable And Safe Environment
This is also the reason why diginomad areas are gaining their popularity very fast. Restructured from the facilities of the tourism industry, these places give excellent opportunities to have a deeper breath and succeed in one's own mission.
The influence of remote working and digital nomadity on the current resurfacing of the infrastructure is very visible. No nonsense, that telecommunication industries are blooming, while there are still few challenges. Bandwidth is the issue, which will demand huge investments in the very nearest future. In certain countries it has become a governmental program priority (e.g. Estonia).
Empty resorts can be refurbished for the purposes of digital nomadity, while it also needs to be rethinked. The recent history showed that profusely packed hotels and overbooked charter flights perform serious health risks. So, the whole infrastructure should undergo a huge renovation to offer a sustainable and safe environment for living and working.
Remote working and diginomadity helps to reduce the residential occupancy in certain areas, which has a cumulative effect together with reduced travelling, both routine&everyday and long haul.
No doubt, using local goods and services and working remotely is a great way to ease the environmental load. So, this way digital nomadism offers a possibility to compound the ecologically sustainable style of life with the dream to travel the world.
The Rise of Digital Nomads

The Rise of Digital Nomads
Digital Nomads
Digital Nomads
More content on the topic:
Digital Nomads