Malta Vs Gozo. Or probably Comino?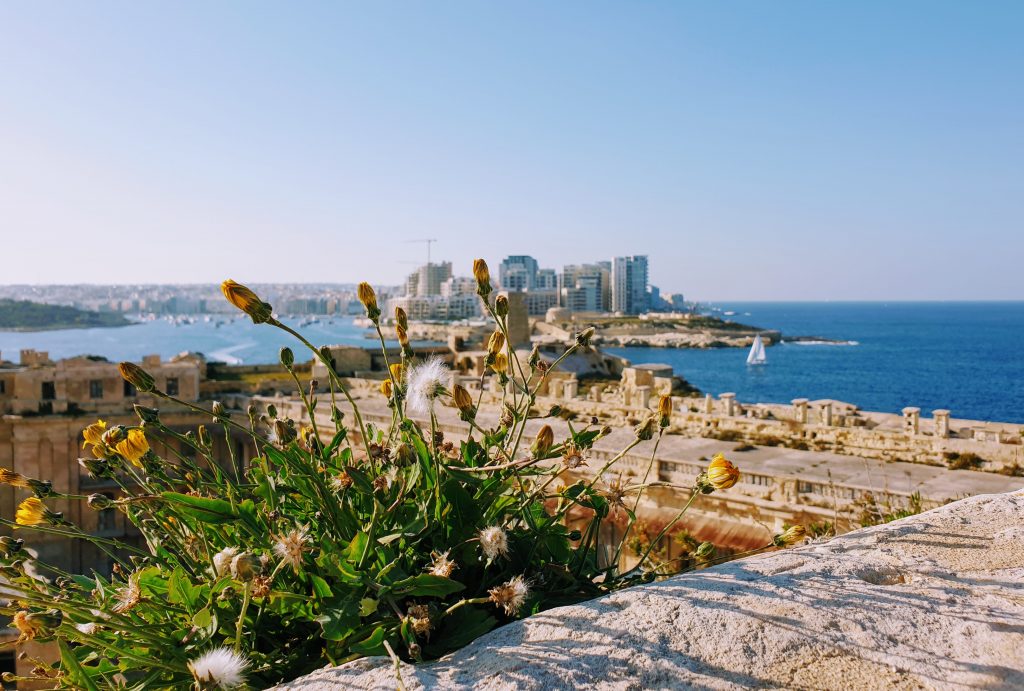 Malta islands have always attracted people. They have been inhabited from about 5900BC. Was it Malta archipelago's mild climate or central location, but it has never been deserted for a long time.
Malta is also a famous tourist destination due to the variety of attractions it offers: rich historical and cultural legacy, favourable climate, crystal clear waters, beaches, delicious food and sparkling nightlife.
Apparently, digital nomads have noticed Malta as their destination. The country has actually everything a diginomad needs for work and living. There is a developed network of private accommodation, specialised solutions as coworking spaces, good network coverage with wide bandwidth and affordable levels of expenses.
When it comes to which island to choose, Malta or Gozo, both options have their own advantages.
Both islands offer plenty of options for accommodation, both short and long haul. They boast their stunning historical sites, cultural events, possibilities for leisure activities and variety of restaurants and bars. Malta has also strong expat and digital nomad communities. Nevertheless, both islands have their own specialities to consider.
Malta
The main island has a wider range on accomodation.
The wider variety of coworking spaces.
Wider offer of lettings, also long hauls, thus price range is pretty wide as well.
Plenty of shopping possibilities.
Richer nightlife.
Tightly built, which provides a lot of traffic jams.
Can be crowded, as most of the habitat is concentrated in certain areas.
Gozo
The smaller sibling is much less inhabited and thus appears greener, offering a lot of wild and cultured parks and recreational areas.
More affordable housing, but not less luxurious.
Much more peaceful surroundings, with a countryside twist.
All-inclusive location. The variety of grocery stores, shopping, restaurants and services is surprisingly wide for such a small island.
Plenty of hiking trails.
Variety of beaches, which are way less crowded than Malta's.
If you have to visit the main island, it is always a day trip. While the ferry trip is only about half an hour, the way to the heart of Malta could easily take next to one hour (even more if you find yourself in a traffic jam).
Coworking spaces count to one.
Network coverage varies, so you could need some extra equipment to equalize the signal.
Particular services are more available in Gozo.
As a matter of fact, Gozo offers much more affordable long lets, or in other words better quality for the same money. Malta offers a more central location and easier access to the airport and Sicily.
Definitely, if you crave for the city beat – Malta is your ultimate destination. If you prefer peaceful views of the countryside where services are delivered to your doorstep, – Gozo is the hidden gem you were looking for.
And in case you need a retreat, choose Comino. Yes, it is possible to live on a tiny, mostly deserted island listening to the birds' songs in the morning and waves hitting the cliff in the evening. Except for the airplanes from time to time, nothing will bother your peace. Logistic would be pretty complicated, but not impossible.
In other words, it is a sum of your own reasons, which will make you choose this or that option.
Why did we choose Gozo?
We've been living in Gozo for a few months now and it turned out to be a perfect decision for us. We are a family of three, and for us safety and easy access to the services is crucial. We appreciate the fact that most part of the daily chores is possible to fulfil without spending time in traffic jams. Grocery stores, pharmacies, stationeries, schools, restaurants and cafes, churches, bus stops, beaches, hiking trails are all within a 5-10 min walk. Main hospital – 10 min by car. Post, coworking space – 20 min walk or 5 min by car. Downtown – 10 min by car or 1 h walk, if it feels like walking.
The tiny island of Gozo is pretty rich in sightseeing, historical legacy and cultural events. I call it an all-inclusive island. Of course, there are sights in Malta, which are worth visiting. But it's definitely not any daily necessity.
Obviously, it is also Gozo's green and azure soul, which attracts us as inhabitants. Hiking trails trailing across the island give a wonderful opportunity to admire the beautiful sunsets over the turquoise sea. Natural sites are one of the main attractions we appreciate in the location for our temporary or permanent habitat.
Gozo also boasts a variety of sandy beaches, which are mostly lacking from Malta.
Malta Vs Gozo
VisitGozo – All the info you need – just a click away
Malta Vs Gozo
Malta Vs Gozo
Diginomad Hub: Digital Nomad service platform – Home
Malta Vs Gozo
All materials used in the post are subject to Copyright © Diginomad Hub.